Skip to main content
It looks like you're using Internet Explorer 11 or older. This website works best with modern browsers such as the latest versions of Chrome, Firefox, Safari, and Edge. If you continue with this browser, you may see unexpected results.
Latest issues (usually technical)
Users on Windows 10

Endnote 20 is available but we suggest that you hold back the upgrade
until the bugs are ironed out in 2021
If your hardware is still on 32-bit, do NOT upgrade to Endnote 20
Missing Import filters in Endnote? See here to 'repair' the installation
Users on MacOS
Endnote X9 (version X9.3.3) is now compatible on the new BigSur OS. Make sure that your Endnote X9.3.3 is not in beta version.
Endnote 20 is not available for MacOS yet
The Endnote plugin for CWYW does not work on Macs that are installed with Apple M1 chip. See here for details
Missing Import filters in Endnote? See here to 'repair' the installation
Training Sessions and Tutorials
Training Schedule:
| Date | Time | Location | F2F class |
| --- | --- | --- | --- |
| 23 Feb 2021 (Recess Wk) | 2 to 4pm | MD Training Room | Yes. Max. 15 pax |
| Jul 2021 | to be scheuled | Online via Zoom | Nil |
Instructions:
What's EndNote
EndNote X9 is available from the NUS Computer Centre's Software Catalogue.
EndNote is a software that:
stores and organizes references found from many sources
inserts these references into a Word document
automatically formats your references according to a predefined citation style, and more!
If you're new to EndNote, check out the Installation Instructions and Step by Step Guide.
Quick Video Guide on using EndNote
Handouts
Endnote Training Materials

For all disciplines. If you forward the materials, please credit NUS Libraries appropriately. Thank you!
Resource Librarian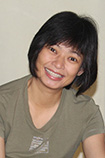 Winnifred Wong