Skip to Main Content
It looks like you're using Internet Explorer 11 or older. This website works best with modern browsers such as the latest versions of Chrome, Firefox, Safari, and Edge. If you continue with this browser, you may see unexpected results.
Moving from Zotero to Mendeley
With the introduction of Mendeley Desktop version 1.19.6, you can now move from Zotero to Mendeley and vice-versa using the Zotero API.
To use the Zotero API on Mendeley to move from Zotero to Mendeley or from Mendeley to Zotero:
PC Users:
Click on Tools
Select Options and select Zotero
Connect Mendeley to the Zotero API by keying in your Zotero username and password. Your Zotero account will by synced to your Mendeley account
Mac Users:
Click on Mendeley Desktop
Click on Preferences and select Zotero
Connect Mendeley to the Zotero API by keying in your Zotero username and password. Your Zotero account will be synced to your Mendeley account
Resource Librarian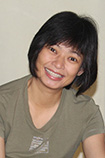 Winnifred Wong
Resource Librarian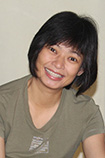 Winnifred Wong