Skip to Main Content
It looks like you're using Internet Explorer 11 or older. This website works best with modern browsers such as the latest versions of Chrome, Firefox, Safari, and Edge. If you continue with this browser, you may see unexpected results.
What's Dropbox
Dropbox is a free software that can be downloaded from Dropbox itself. Please visit the company's website to download a copy of the software.
Dropbox is a software that is:
simple online virtual storage utility that allows you to make your files accessible from almost anywhere
designed for those who are tired of e-mailing files to themselves and carrying around flash drives
Dropbox looks to revolutionize the way you store and share files
Dropbox is also free for Windows, Mac and Linux systems and even iOS and Andriod devices
To get the best out of Dropbox, you will want to install Dropbox on all your computers and mobile devices
If you're new to Dropbox, check out the Installation Instructions for PC & Mac or for your mobile devices.
BrowZine is now available for NUS Staff and Students
You can save the PDFs of the articles you are reading in BrowZine into Dropbox. Try it today!
Resource Librarian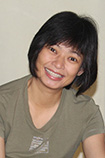 Winnifred Wong
Have a question? Chat with us!
Contacts
Contact the librarians nearest to you for help:
---
For software issues, please visit the Dropbox website.