Skip to main content
It looks like you're using Internet Explorer 11 or older. This website works best with modern browsers such as the latest versions of Chrome, Firefox, Safari, and Edge. If you continue with this browser, you may see unexpected results.
Training Sessions and Tutorials
Training Schedule:
| Date | Time | Location | Registration |
| --- | --- | --- | --- |
| 22nd September 2020 (Tuesday) | 9.30am to 11.30am | Online via Zoom | Register Here |
| 8th October 2020 (Thursday) | 9.30am to 11.30am | Online via Zoom | Register Here |
Instructions:
PCs will be provided for attendees who have a confirmed place, however you may still wish to bring your own laptop
Attendees who are on the waitlist may be invited to the session, however they will have to bring their own laptops
Please install EndNote on your laptop prior to coming to the class. Instructions on how to install EndNote can be found here: http://libguides.nus.edu.sg/endnote/installendnote
If you are facing any issues with installing EndNote, please contact NUS Computer Centre for assistance
What's EndNote
EndNote X9 is available from the NUS Computer Centre's Software Catalogue.
EndNote is a software that:
stores and organizes references found from many sources
inserts these references into a Word document
automatically formats your references according to a predefined citation style, and more!
If you're new to EndNote, check out the Installation Instructions and Step by Step Guide.
Quick Video Guide on using EndNote
Handouts
Endnote Training Materials

For all disciplines. If you forward the materials, please credit NUS Libraries appropriately. Thank you!
Resource Librarian
Ming Guang Han
Resource Librarian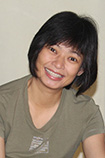 Winnifred Wong