Skip to main content
It looks like you're using Internet Explorer 11 or older. This website works best with modern browsers such as the latest versions of Chrome, Firefox, Safari, and Edge. If you continue with this browser, you may see unexpected results.
Zotero Training Sessions
Zotero Training Workshop Details:
| | | | |
| --- | --- | --- | --- |
| Date | Time | Venue | Registration |
| 15th August 2020 (Saturday) | 10 am to 12pm | Online | Register Here |
| 6th October 2020 (Tuesday) | 10 am to 12pm | Online | Register Here |
Before you arrive at our class, it's important to:
Bring your own laptop. Ensure that it is already set up to connect to NUS Wi-Fi and that you have Microsoft Word installed on your laptop.

Register a Zotero account using your email

Download and Install Zotero Standalone on your laptop
What is Zotero?
Zotero is a free bibliographic citation management software that allows you to save, collect, manage, cite, and share research sources. Zotero is available either as a Firefox extension or as standalone software that works with Firefox, Chrome and Safari browsers. It works right in your browser, making it easy to save you citations while you search.
Use the Zotero word processor plugins to easily cite your sources and create a bibliography while you work.

Note: While Zotero is a free software, the Zotero cloud storage has a limit of 300 megabytes. Anything more than 300 megabytes, you would have to pay for extra storage. However it is possible to expand your storage space for free by following the instructions here.
Pros and Cons of Zotero
Some points to consider before you start using Zotero:
Pros:

Great for importing records for non-traditional references, like wikis and websites.

Helps to organize web screenshots and PDFs. You can make PDFs searchable by choosing to index them in the preferences menu.

Easily imports records from many of the resources you already use.

The program lives where you already do most of your research, in the browser.

Imports records from several major databases that won't work with EndNote & Mendeley, including Factiva, USPTO, Espacenet, & FreePatentsOnline.

It's user-friendly.

Easily retrieves PDF metadata, like title and author information.

Great for creating bibliographies in OpenOffice.org.

Synchronizes collections among multiple computers & backs up data.

Offers option to create user profiles and groups, so you can share your collection.

Detects proxy servers automatically, making off-campus access to library databases easier.

Cons:
Resource Librarian
Ming Guang Han
Resource Librarian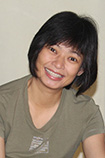 Winnifred Wong