Skip to Main Content
It looks like you're using Internet Explorer 11 or older. This website works best with modern browsers such as the latest versions of Chrome, Firefox, Safari, and Edge. If you continue with this browser, you may see unexpected results.
English Journals 西文期刊
Chinese literature, essays, articles, reviews = Chung-kuo wen hsueh

Established in 1978 (first issue in 1979), Chinese Literature: Essays, Articles, Reviews (CLEAR) remains today the only Western-language journal devoted to Chinese literature. CLEAR is published annually with support from the University of Wisconsin. Each issue contains five-seven essays and articles on various aspects of traditional and modern literature and about the same number of detailed reviews, all in English. Scholarly notes and brief notices of books also appear in many issues.
Resource Librarian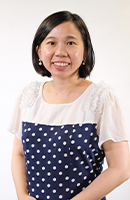 Chow Chai Khim