Skip to Main Content
It looks like you're using Internet Explorer 11 or older. This website works best with modern browsers such as the latest versions of Chrome, Firefox, Safari, and Edge. If you continue with this browser, you may see unexpected results.
Organizing Your References
Mendeley offers many ways to organize your research in addition to creating folders and sub-folders
Search your Mendeley Library




Create and tag notes about items; and




Remove duplicates in your Mendeley Library
This video may help clarify what Mendeley can do when it comes to organizing your references.
Organizing Your References
Right click anywhere in the left hand pane to create folders and sub-folders. You can drag and drop files into folders from anywhere. You can also click on the Create Folder option to create new folders to organise your references
Tip: We recommend starting with search to help find things fast. The real usefulness of folders is for reducing the scope of your search.
Search for a keyword in the top right to find documents instantly as you type. The search includes global notes and tags by default and you can filter specifically by clicking the filter arrow. If a PDF has been attached to the reference, Mendeley will index the contents of the PDF and search within the PDF.
The built-in PDF viewer allows multiple open documents, highlighting, post-it-like note taking and more.
Open a document in the PDF viewer
Click the PDF icon or double click to open a document in the viewer. We've listed icons that you will come across below (no icon means no full-text is available).
Make your first note
Click on the Note button and click anywhere in the document to make your first note. These are useful for making quick notes as you read a paper and can be placed anywhere on the document. You can also use the highlight option to highlight text that are important.
You can make more detailed notes in the toolbar on the right panel, which is searchable.
Resource Librarian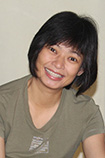 Winnifred Wong
Resource Librarian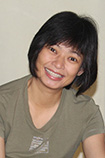 Winnifred Wong