Skip to Main Content
It looks like you're using Internet Explorer 11 or older. This website works best with modern browsers such as the latest versions of Chrome, Firefox, Safari, and Edge. If you continue with this browser, you may see unexpected results.
Search for Library Resources
Re-Using this Guide?
Unless otherwise stated, the contents in this guide CH1101E Retelling Chinese Stories: Change and Continuity 中国经典故事的演变与传承 © by National University of Singapore Libraries is licensed under CC BY-NC 4.0
. Attribute and link back to this LibGuide if you are going to re-use the content.
Introduction 简介
This subject guide covers resources available at the NUS Libraries. This is not a comprehensive subject guide, but rather a selective list of materials that are most useful for locating information in Chinese Studies.
Friendly Links 友情链接
Digital Gems by NUS Libraries

Digital Gems is a gateway to rare, historical, and primary source materials from NUS Libraries Special Collection in digital format. This virtual library provides access to a selection of rare books, manuscripts, private collections, journals, newspapers, drawings, pamphlets, photographs, maps, and audio-visual materials of cultural and historical value
Resource Librarian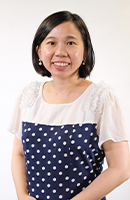 Chow Chai Khim