Skip to Main Content
It looks like you're using Internet Explorer 11 or older. This website works best with modern browsers such as the latest versions of Chrome, Firefox, Safari, and Edge. If you continue with this browser, you may see unexpected results.
E-Newspapers Databases 电子报章数据库
注明:电子数据化报章可以下载阅览,但没有检索功能。早期已数据化报章不支持打印功能。
叻报 = Lat Pau (Aug 19 1887 to Mar 31 1932)

叻报是战前新加坡出版和行销最久的中文日报,由薛有礼于1881年12月创办。从创刊日起至1932年3月停办为止,该报总共刊行了52年。叻报乃是研究战前新加坡以及那时期华人的珍贵历史资料 。遗憾的是最早印行的期数早已失传。现存于中文图书馆的期数,谨限于由1887年8月19日到1932年3月31日。

Lat Pau, the longest running Chinese daily during pre-War Singapore, was started by Mr See Ewe Lay in December 1881 and lasted 52 years before it finally ceased in March 1932. Lat Pau is an invaluable historical source for research into pre-war Singapore as well as Chinese overseas during that period. Unfortunately the earliest issues of the newspaper were lost and now the issues extant at the NUS Chinese Library cover only the period August 19 1887 to March 31 1932.

中兴日报 = Chong Shing Yit Pao (Aug 1907 - Feb 1910)

中兴日报于1907年8月20日在新加坡创刊,是陈楚楠等同盟会员退出《南洋总汇日报》后创办的另一份宣传革命思想的报刊。日销约一千份,至1910年停刊。自1907年至1909年之间,《中兴日报》与《总汇报〉发生激烈笔战,这是新马地区革命党与保皇党人最长的一次论战,对新马华人的思想具有深远影响。

The Chong Shing Yit Pao was started on 20 August 1907 with the purpose of combating the Union Time -- the organ of the reformists in Singapore. It was one link in a lope chain of presses run by the revolutionaries in Singapore. During the period from 1907-1910, Chong Shing introduced the longest 'battle of the pen' with the Union Times.

星洲晨报 = Sun Poo (Aug 1909 - Nov 1910)

星洲晨报创刊于1909年,由新加坡同盟会会员周之贞与谢心准等出资,目的是宣传革命,每期印刷六百份,1910年停刊。

The Sun-Poo (Singapore Chinese Morning Post) was lauched in August 1909. This paper, founded by a few members of Tong Meng Hui (Singapore Branch), appeared in the morning while all the other Chinese papers came out in the afternoon. It ceased publication in 1910.

新国民日报 = Sin Kuo Min (1919-1933)

The Sin Kuo Min Press, later entitled Sin Kok Min Jit Pao, began publishing in Singapore on 1 October 1919. It was a continuation of the Kok Min Jit Pao, founded by the Kuomintang under the leadership of Sun Yat Sun and Chen Xin Zheng in 1914, which ceased publication on 6 August 1919. The publisher moved to Kuala Lumpur in 1941 and the paper ceased publication later in the same year.

This paper is one of the most influential official newspapers and journals published by the Kuomintang in cities where many Overseas Chinese were residing. It is an invaluable historical source for the study of modern Chinese revolution and Chinese Overseas during that period of time.

东南亚华人历史文献 = Historical Documents of Chinese in Southeast Asia

东南亚华人历史文献,是研究东南亚华人移民史、社会史、经济史、政治活动与宗教传播等各方面之珍贵资料。
本馆特设东南亚历史文献网站,用以储存已数据化之历史文献资料,供国内外人士使用,以达到资源共享之目的。

中国重要报纸全文数据库 China Core Newspapers Full-text Database (2000-)

是以学术性、资料性报纸文献为出版内容的连续动态更新的报纸全文数据库。报纸库年均收录并持续更新各级重要党报、行业报及综合类报纸逾650余种,累积出版2000年以来报纸全文文献2010余万篇。

人民日报. 国内版 = Renmin ribao = People's Daily (1946-Present)

《人民日报》是中国共产党中央委员的机关报,是中国发行量最大的综合性报纸 。它反映新中国成立后的各个历史时期的风貌,是了解中国共产党和中国政府的 方针、政策、以及中国当代经济、军事、社会、文化等各领域信息的一个重要窗口。

此资料库提供全文检索功能。

[

使用帮助

]

申报 Shenbao1872-1949 (Online)

此数据库由中国青苹果数据中心制作出品。

《申报》是旧中国历史最长、影响最大的一份报纸。原全称《申江新报》,"申"字常被用来代表上海,于是就缩写成《申报》,是上海历史上第二个创刊的中文报纸。它从1872年4月30日(清同治十一年三月廿三日)创刊,至1949年5月27日停刊,前后办了77年,共出版25600号。《申报》记录了从清末到民国近八十年间政治、军事、经济、文化、社会各方面的情况,具有很高的史料价值。

[

用户手册

]
Factiva

This link opens in a new window

Factiva provides access to global news and business information from approximately 8,000 publications in 22 languages, including the world's most prestigious publications, local sources, and the Reuters and Dow Jones newswires.
Resource Librarians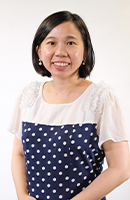 Chow Chai Khim