Skip to Main Content
It looks like you're using Internet Explorer 11 or older. This website works best with modern browsers such as the latest versions of Chrome, Firefox, Safari, and Edge. If you continue with this browser, you may see unexpected results.
Related Subject Guides 相关学科指南
Introduction 欢迎访问学科指南!
中国近代史学科指南
Welcome to the library subject guide on history of modern China. This guide covers both English and Chinese resources related to history of modern China available at NUS Libraries. This is not a comprehensive subject guide, but rather a selective list of materials that are most useful for locating information on history of modern China.
欢迎访问中国近代史指南网页。本指南力求覆盖馆藏中英文为主的中国近代史相关资料。各种资料的内容与中文系之课程教学以及学科研究紧密联系。
Browzine - 期刊浏览APP - iOS, Andriod下载
Resource Librarian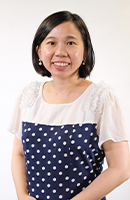 Chow Chai Khim