STEP-BY-STEP GUIDE TO USE THE EXAM PAPERS DATABASE
To access the database, head to the library portal.
Click on Exam Papers link
Enter your NUSNET ID and password to access the database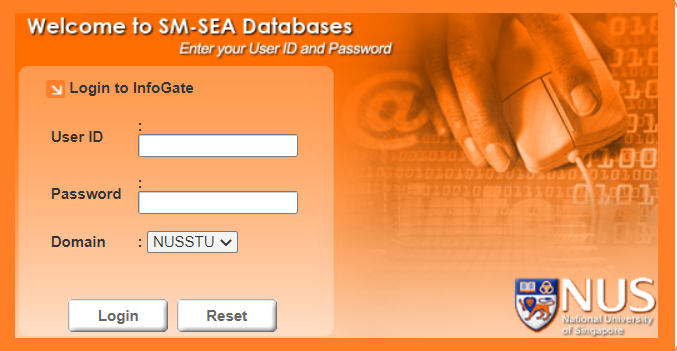 Choose the Examination Papers Database option
Select your search criteria. Most often, you can just enter Module Code or Module Name
The results page will list the module code, module name and the relevant academic semester, enabling you to click your chosen option.
NOTE: For papers not provided by the faculty, you will see this in the Note column
Search by using other criteria, eg. Faculty, Year of Examination etc. may provide more flexibility in searching as you are able to combine fields, use operators to limit your searches and sort your data.
Facing issues while trying to access? Email askalib@nus.edu.sg