Skip to Main Content
It looks like you're using Internet Explorer 11 or older. This website works best with modern browsers such as the latest versions of Chrome, Firefox, Safari, and Edge. If you continue with this browser, you may see unexpected results.
Search for Linguistics Resources
Re-Using this Guide?
Unless otherwise stated, the contents in this guide Chinese Linguistics 汉语语言学 © by National University of Singapore Libraries is licensed under CC BY-NC 4.0
. Attribute and link back to this LibGuide if you are going to re-use the content.
Resource Librarian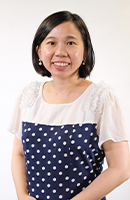 Chow Chai Khim