Skip to Main Content
It looks like you're using Internet Explorer 11 or older. This website works best with modern browsers such as the latest versions of Chrome, Firefox, Safari, and Edge. If you continue with this browser, you may see unexpected results.
CH5210 Reading List 词汇语义学参考书目 (AY2011/2012, Semester 1)
Lexical Semantics

by

Call Number: P325 Cru

ISBN: 0521276438

Compulsory

Lexical Semantics is about the meaning of words. Although obviously a central concern of linguistics, the semantic behaviour of words has been unduly neglected in the current literature, which has tended to emphasize sentential semantics and its relation to formal systems of logic. In this textbook D. A. Cruse establishes in a principled and disciplined way the descriptive and generalizable facts about lexical relations that any formal theory of semantics will have to encompass. Among the topics covered in depth are idiomaticity, lexical ambiguity, synonymy, hierarchical relations such as hyponymy and meronymy, and various types of oppositeness. Syntagmatic relations are also treated in some detail. The discussions are richly illustrated by examples drawn almost entirely from English. Although a familiarity with traditional grammar is assumed, readers with no technical linguistic background will find the exposition always accessible. All readers with an interest in semantics will find in this original text not only essential background but a stimulating new perspective on the field.

Also can be viewed online: http://www.google.com/books?hl=zh-CN&lr=&id=xDSBaet2uSsC&oi=fnd&pg=PR11&dq=Cruse+Lexical+semantics&ots=9A-7meKKxd&sig=MOEGx83TbzWVsvCw6Xl4rhtUXiE#v=onepage&q&f=false.
请以IVLE里的"CH5210 词汇语义学"课程大纲为准。
如是闭架书目(Closed-stack books),请网上预借。
有关此门课的RBR阅读书目,请浏览图书馆综合目录: LINC > RBR > Course Number > CH5210。
Resource Librarian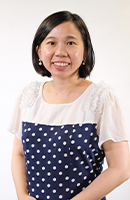 Chow Chai Khim